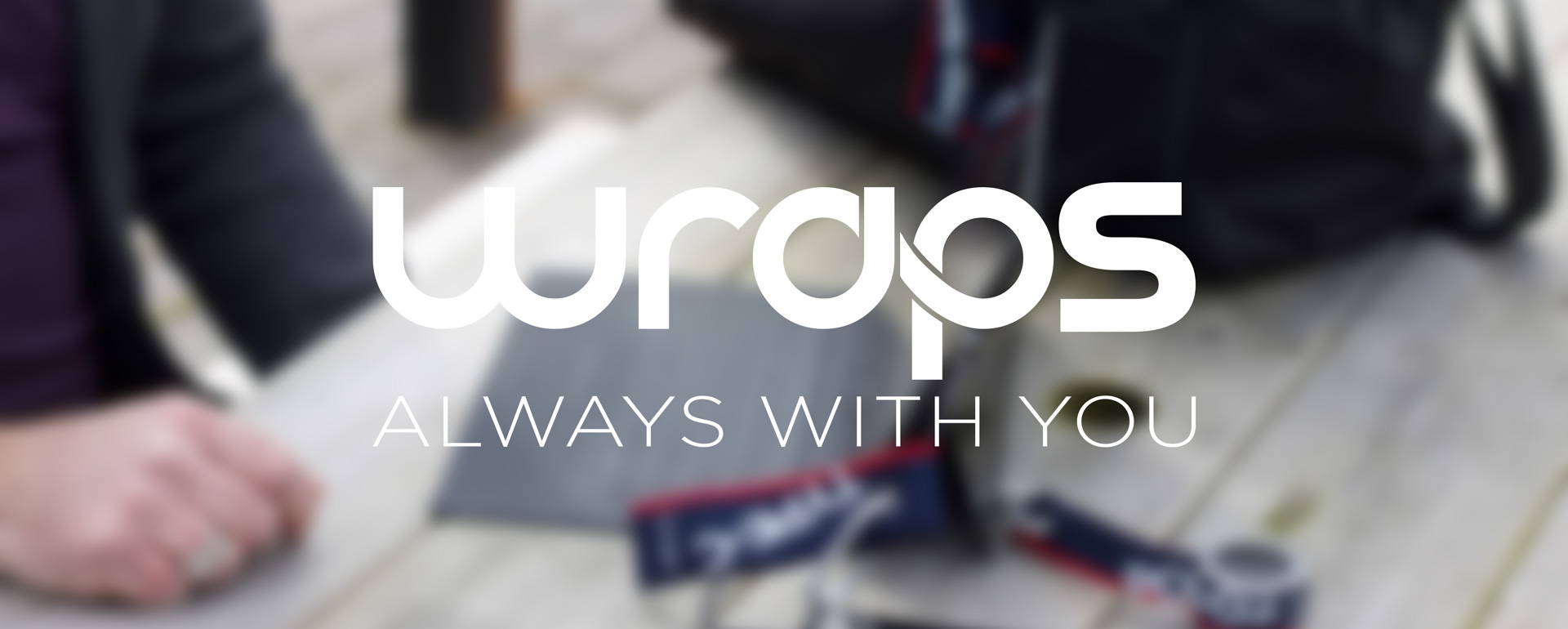 WRAPS is a unique wearable technology and audio brand, based in the UK. In the beginning WRAPS was originally created to eliminate the frustration associated with tangled wires, both in headphones and charge cables. WRAPS solved this problem by designing and patenting a system that allowed the products to be worn as a bracelet/ wristband when not in use, eliminating tangles and offering a unique, fashionable storage solution.

Today WRAPS has evolved, diversified and expanded the product range with the strap-line 'always with you'. Further developing the wearability and lifestyle factors, in addition to encompassing convenience. It has been proven with other technology that convenience and style takes priority over other buying and usage considerations. The device that's with you being better than the technically 'superior' device that's at home. This has become the brand's focus, making every day wearable technology that can be 'always with you'.

WRAPS has a proven cool factor, it's a brand that blends fashion, tech and lifestyle and brings them together with a satisfying level of convenience. All WRAPS products are everyday essential items, the clever part is how the range of headphones, chargers, speakers and power banks are all wearable, solving how and where to store them.

We have combined three multibillion-pound industries: Headphones & Personal audio, Fashion bracelets and Wearable Tech into one simple £20 product that's 'always with you'.
WRAPS have a diverse audience, which means it can be sold to almost any retailer. Tech stores, Travel, Gift, Fashion, Book and many more. Wraps is the perfect unique gift, almost all retailers have a gift area.

WRAPS products appeal to everyone from students to commuters, travellers to holiday makers and everyone in between. For the fashion conscious, WRAPS offer multiple styles and finishes.

We believe that to make a successful consumer electronics brand in today's market you have to be different. Wraps sets about this task with two principles:

1. All the products are made with a unique selling point and solve a problem, which we hold high acclaim and patents for.
2. All WRAPS products are built to be convenient, all our products are designed to be 'always with you'.
Because we love design, we are passionate about sound and proud to be different. The WRAPS brand was created from this, a brand that can leverage huge industries with a single product and redefine the buying decision making processes for headphones, charger cables, power and speakers. Our products are all built to solve a problem.

sound quality is of the utmost importance to us, which is why we only use the best materials including: aluminium, brass, titanium and graphene. Our award winning sister company and R&D team – MIDBASS, has been making some of the world's best audio equipment for over 25 years with precision British audio engineering.

We care about our stockists, that's why we have a dedicated Customer Service Teams to help you. Our warehouses are located in Asia, Europe and the USA meaning we can ship to all areas of the world quickly and efficiently. Our return rate is less than 0.2% and is always honoured by a like-for-like exchange.

"WRAPS is not about sell in, we have extensive PR and marketing campaigns and celebrity endorsements – WRAPS Point of Sale showcases and glorifies the product, on stand, on wall, on desk"